Berlin Art Link Address Assignment
A blooming capital of contemporary art, Berlin is the stage where highly skilled, powerful, successful, and well-connected art dealers compete to set the aesthetic agenda of the worldwide art scene. It's also a city in continual flux, with newcomers arriving to open new exhibitions spaces, like the recent Savvy, Momentum, and Mathew; collective projects cropping up, like when the artist-studio complex at Lehderstrasse 34 transformed into an artist-curated exhibition called Ngoro Ngoro this April; and heavyweight mergers taking place, as in the announcement that powerhouse contemporary gallery Esther Schipper would unite with the established Johnen Galerie.
The gallery neighborhoods, as some "poor but sexy" artists note with chagrin, are evolving, and gentrifying, as a result. How could they not? Every year, major events like Berlin Gallery Weekend in the spring and the abc art berlin contemporary fair, with its collateral week of gallery openings in fall, attract an increasing roster of remarkable partners in the bank and luxury industry, such as the Swiss watches company Audemars Piguet and the German vehicle manufacturing company BMW. Now the international crowd is once again massing in Berlin this month to take in the much-buzzed 9th Berlin Biennale, curated by the New York Post-Internet collective DIS.
While that event, spread across museums and unlikely historic sites alike, will garner extensive attention, visitors should also be sure to duck into the sites that provide the art scene's lifeblood: the galleries. Here are 10 of the most interesting and vibrant galleries, both young and relatively veteran, to visit in Berlin.
Daniel Marzona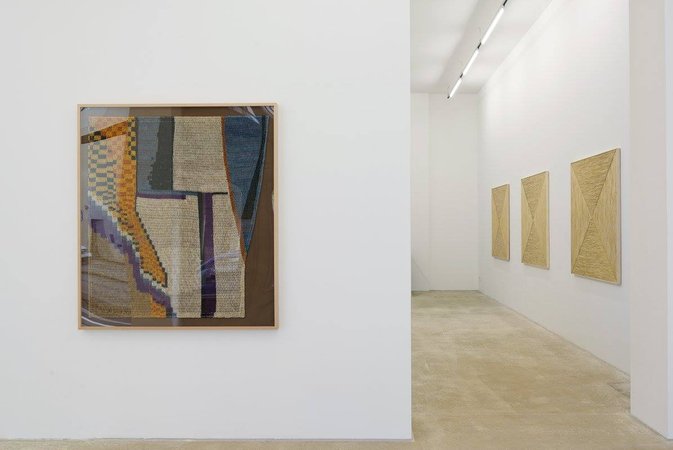 A lone wolf in the city's art landscape, Italian-German dealer Daniel Marzona is well known in town as the former director of the Berlin branch of Konrad Fischer Galerie, the famed Düsseldorf gallery. For good measure, he also served as a curator, writer, and editor for MoMA PS1, the New York laboratory of former K-W Berlin founder Klaus Biesenbach. (And… he's also the son of the giant collector Egidio Marzona, who established the Art Park, an open-door museum in Italy's Dolomites showcasing large-scale sculptures by Bruce Nauman, Lawrence Weiner, Mario Merz, Giuseppe Penone, and others.)
In 2014, Daniel Marzona quit Konrad Fischer to start his own entrepreneurial initiative in the art market, and now the 47-year-old gallerist is highly regarded as among the few who genuinely invest in the stewardship of their artists' careers. His stable includes the established Greek-American neon artist Stephen Antonakos, the sculptor Bernd Lohaus, the nature photographer Axel Hütte, and, on the younger side, the installationists Vajiko Chachkhiani (from Georgia) and Elodie Seguin (France).
Galerie Rolando Anselmi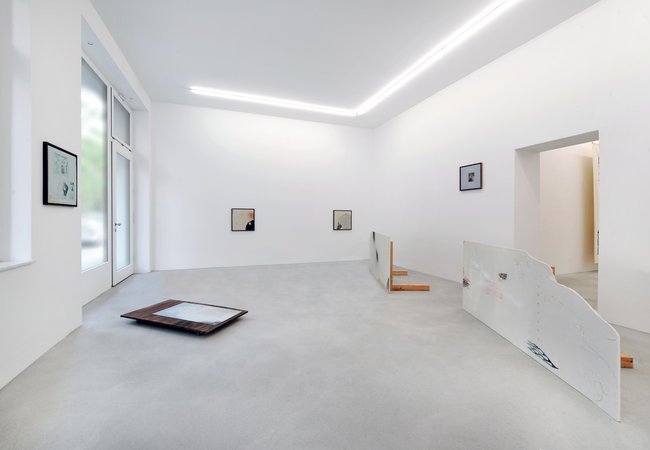 A career in architecture did not turn out as hoped for Rolando Anselmi, so in 2007 he pivoted into the art market, teaming up with business partner Carlo Pratis to found Delloro Arte Contemporanea in Rome as a commercial space focused on Italian contemporary art from the 1960s and '70s. Because both of them lived and worked between Rome and Berlin, the two entrepreneurs decided to export the Delloro concept to the German capital in 2011, opening a space in the tony Mitte neighborhood.
This arrangement lasted only a year, however, and when the collaborators split the art dealer eventually established the solo Galerie Rolando Anselmi in Kreuzberg, rolling up the Roman space. (Anselmi, however, took a tentative step back toward Rome this April when he opened a small project space in the northern area of Quartiere Africano, near Italian collectors Stefano and Raffaella Sciarretta's Nomas Foundation.)
True to its history, the gallery today represents a mix of German, Italian, and international artists, including the macho Italian sculptor Arcangelo Sassolino (also repped by the colossus known as Galleria Continua), the Argentinian day-glo rock-painter Santiago Taccetti, and the spare German conceptualist Valerie Krause.
Duve Gallery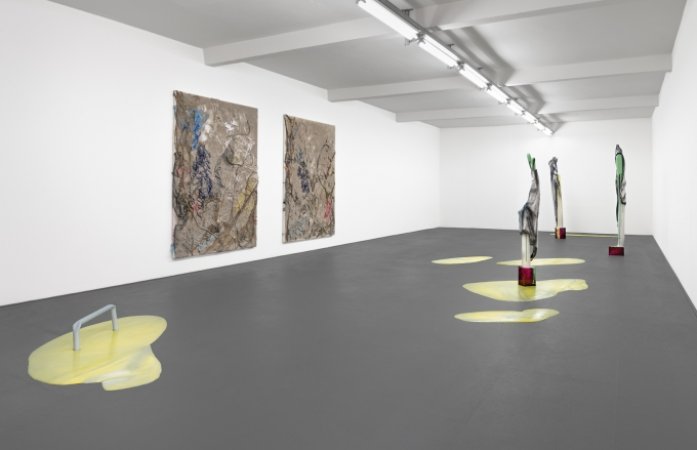 The classy German art dealer Alexander Duve also took a crooked path to his gallery, starting out in advertising before he realized his true calling in the art world—a role he was groomed for by his father, an architect who began collecting postwar German art in the 1970s (his first purchase was a monochrome canvas by Raimer Jochims) and brought his kid to art fairs. In 2007, Alexander Duve launched his first space as Duvekleeman, a commercial venture founded in collaboration with the dealer Birte Kleeman, but after only a few months in she jumped ship (and is now the director of New York-based Michael Werner Gallery).
Her precipitous departure left Duve—who had no experience in the field, no press contacts, and no pool of curators and collectors to support him, only his love of art—to fend for himself, but to say he eventually got the hang of it is an understatement. Now, 10 years later, Duve is among the city's most reliable galleries for quality fare, where curatorship and an eye to commerce peacefully coexist.
Co-directed by the Swiss dealer Karim Crippa, the gallery is also known for its intensely packed openings, in which Neukölln club kids, old-school Kreuzberg families, and elite collectors mix it up without hierarchy or inhibition. Represented artists come from Germany, like the sculptor Halina Kliem and painter Roman Liška, and the rest of the world, like the conceptual Mexican artist Debora Delmar Corp., French installation artist Marguerite Humeau, and Greek conceptualist Iris Touliatou.
Johan König Galerie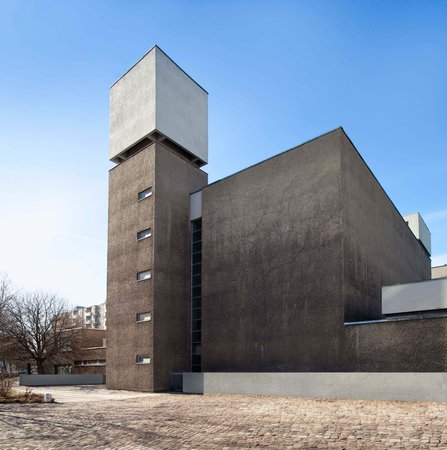 Have you ever been on Facebook and come across the event "Yoga in ST. AGNES," with imagery of physical culturists stretching in the nave of a Brutalist church? Behind the quirky initiative is a visionary gallerist—Johann König—and a completely new way of bringing art to people. To get something out of the way: the scion of the überpowerful König art clan, Johann is the son of Kasper König (recent curator of Manifesta 10, former director of the Städelschule, founder of Portikus, and onetime head of Cologne's Ludwig Museum), the nephew of Berlin-based art publisher Walther König, and the brother of Leo König, co-founder of New York's König & Clinton Gallery.
Though partially blinded by a gunpowder explosion as a boy, Johann König opened his own gallery in 2002, when he was only 21. The gallery's first exhibition involved the Danish artist Jeppe Hein, who destroyed the fledgling space with a wrecking ball—a breathtakingly daring move for a young dealer that paid off when museums acquired pieces from—or of—the show. Since then the gallery has built its own stellar reputation as the enfant terrible of the Berlin art establishment, and today counts on its conceptual-weighted roster internationally superstars such as Amalia Pica, Alicja Kwade, Erwin Wurm, Claudia Comte, and Camille Henrot, to mention a few.
As for St. Agnes? Last year, the gallery expanded into the adjacent 1967 church of St. Agnes, designed by Brutalist architect Werner Düttmann, and swiftly became the most-coveted background for selfies by collectors, artists, and goth Berghain hipsters. Current projects include the building of a sculpture garden and the transformation of the top of St. Agnes tower into an exclusive one-room hotel. And if you're interested in the yoga, those classes are free to the public every Wednesday, spread out amid the art exhibitions.
carlier | gebauer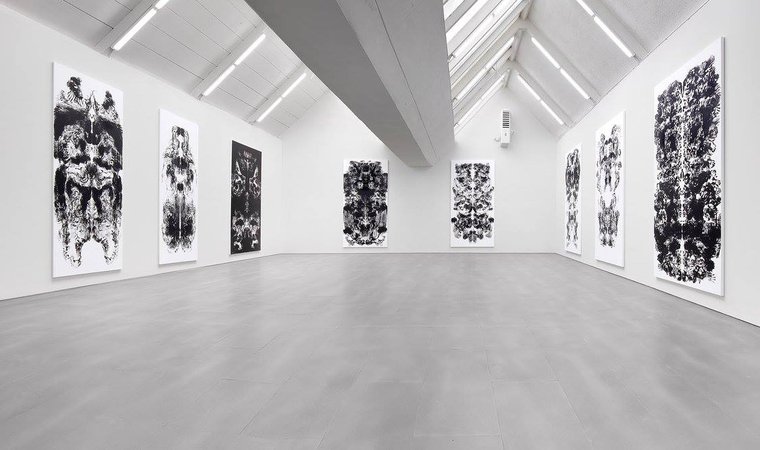 Speaking of established galleries, carlier | gebauer was founded in the very early '90s by Ulrich Gebauer, before the art dealer had even finish his studies in art history. The outfit began as the partnership Gebauer and Günther, then became Gebauer and Thumm (with Barbara Thumm, who now has her own private commercial space two blocks away from the current space), and then, after some time running the space on his own, became the carlier | gebauer we know today with the entry of partner Marie-Blanche Carlier.
Relocated from the Mitte to the area between the Checkpoint Charlie and the neighborhood of Kreuzberg, the gallery is now very well regarded (if some cite similarities between its program and Thumm's), and while it focuses on solo exhibitions, it hosts group shows once a year. Some names from the gallery's stable of curator-favorite artists include internationally acclaimed and multi-awarded artists such as Laure Prouvost, Richard Mosse, Thomas Schütte, and Maria Taniguchi.
Gillmeier Rech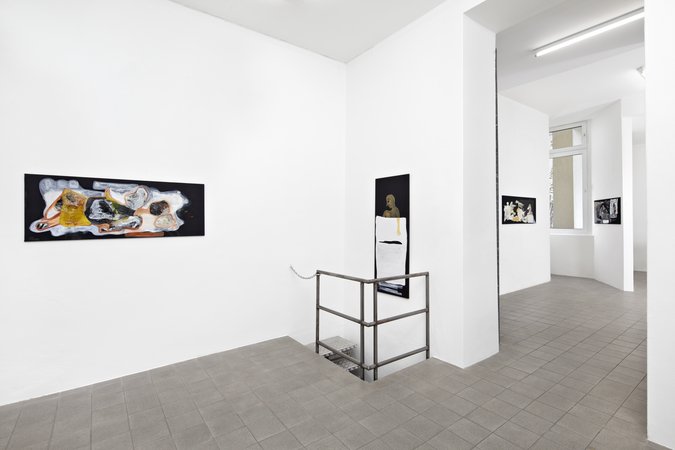 Located in a former slot-machine repair shop transformed into a flower store on Potsdamerstraße, Gillmeier Rech is the fresh, cool, and vivacious result of a collaboration between the German artist Verena Gillmeier and Italian curator Claudia Rech, who both also work as stylists for edgy magazines.
The quirky exhibition space is strategically sited, as the gallery is at a very short distance from one of Berlin's most populous art hubs, where Supportico Lopez, Blain | Southern, Thomas Fischer, Arratia Beer, Guido W. Baudech, Tanya Leighton, and the small project space Insitu are all based, spending their free time sharing schnitzels at the local German-food standby Joseph Roth Diele.
Openings at Gillmeier Rech last until very late at night, thus attracting a public of young gallery-goers, hipsters, and assorted art groupies to shows by its mostly millennial lineup of artists like Leon Eisermann, Lindsay Lawson, and Zuzanna Czebatul.
Kraupa-Tuskany Zeidler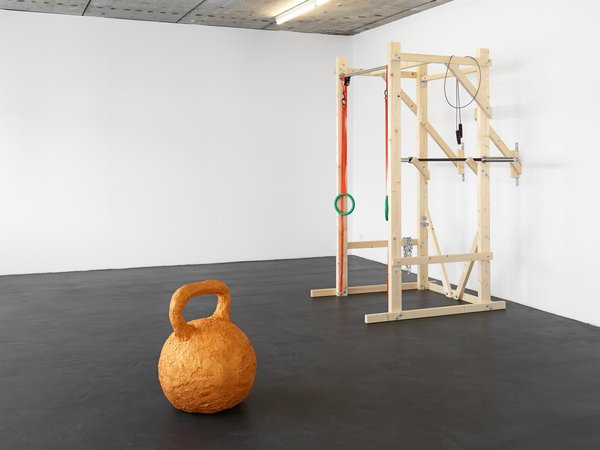 Let's face it: art is a business, and business is managed in the office—although not all dealers literalize this belief to the extent of Kraupa-Tuskany Zeidler, who have opened their gallery in a former server room on the fourth floor of the Berliner Zeitung building. Sharing the premises with a cluster of non-art-related companies like a language school, a call center, and a news agency, the two Germans dealers Amadeo Kraupa-Tuskany and Nadine Zeidler—a couple with mixed backgrounds in law and curating, respectively—are among the few still located around the Alexanderplatz area.
Though a look at their program may suggest they are surfing the crest of the Post-Internet wave, their approach to art is very much grounded in the human, with exhibitions arising out of many face-to-face studio visits and philosophical discussions with artists. One of the dealers' preoccupying themes is, yes, the role that the Internet plays in our lives today—the server-room location is quite apt—and exhibitions tend to explore the frontiers of the digital online landscape by involving artists who question the evolution of media and the formation of our knowledge.
In the roster, a few names of note include Estonian Katja Novitskova, Miami-born Andrea Crespo, the Eurasia-founded collective Slavs and Tatars, and the 81-year-old Swedish psychedelia veteran Sture Johannesson, who inaugurated the space back in 2011 with his first solo exhibition, "Sociodelic Path."
Silberkuppe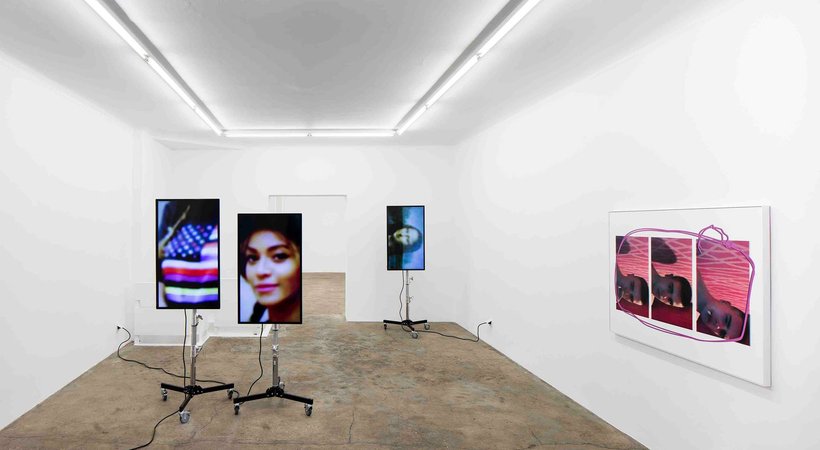 A 25-square-meter mini-space in a former hotel on Kreuzberg's Kopenickerstraße, in front of the treasured Motto bookshop, is where the embryonic idea of Silberkuppe was conceived in 2008. Originally, this was a small project space, relying upon a network of public institutions to generate selections for its program, but after a few years it evolved into a gallery in the hands of its two founders, the Australian curator and musician Dominic Eichler and the Austrian artist Michel Ziegler; eventually, it transitioned from its humble beginnings to the city's most affluent neighborhood, Charlottenburg—a counterintuitive move, but one the directors insist won't change its commitment to cutting-edge exhibitions, performances, screenings, talks, and social evenings.
Silberkuppe literally means "silver tip of a bulb," and, metaphorically speaking, it evokes the openness to new ideas that has made the gallery a maverick in the panorama of Berlin's art scene. It has a hybrid identity, in between a gallery and a projektraum, and while Eichler and Ziegler participate in some of the most high-octane art fairs worldwide—such as Liste, the Armory Show, and Frieze New York—they foreground the non-commercial, the collaborative, and the utopian.
Originally the dealers actually wanted the gallery to remain nameless, so as not to shadow the artists, and this spirit is still conveyed through their choice of a handshake as their profile image on Facebook, and the participatory nature of their website, which allows visitors to drag and rearrange its text-based design however they see fit.
PSM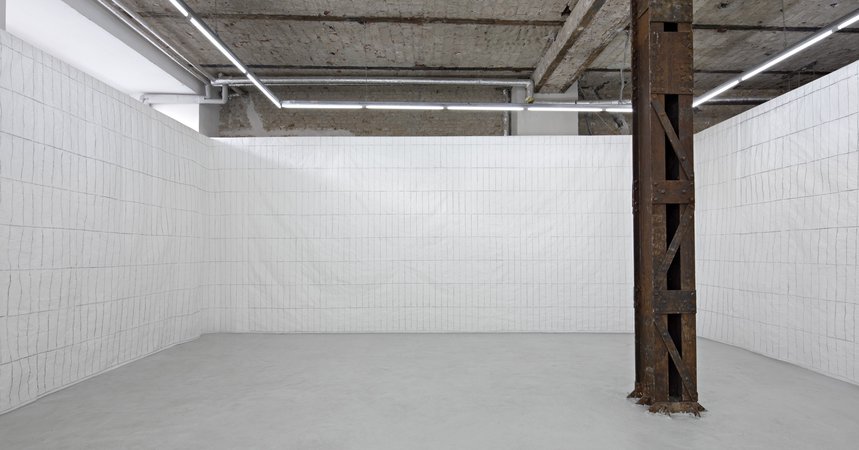 PSM is the acronym of Paul Schmidt Medebach, a company that once specialized in machines—mainly appliances—and that today offers services in the field of building elevators. What does this have to do with art? The dealer Sabine Schmidt used to spend all of her weekends at her father's company, and when the decision was made to shutter the business, something precious of hers got lost. Now Sabine is the happy owner of the PSM Gallery, a commercial space whose name pays homage to the work of a man who always supported her daughter's career in the arts.
The gallery opened in 2008 in the Mitte area in a GDR industrial space and moved after five years to another factory building at Köpenickerstraße 126 in Kreuzberg, built in 1910 by German architect Kurt Berndt, who is famous for having renovated cultural landmarks throughout the city. Currently, the gallery occupies the limbo of no longer being a young initiative but not yet a fully established one.
However, the roster counts 13 artists working with performance, sound art, and environmental installation, among whom are the widely exhibited Italian conceptualist Paolo Chiasera, the American painter Nathan Peter, and Argentinian installation artist Eduardo T. Basualdo.
Chert (ft. Porcino)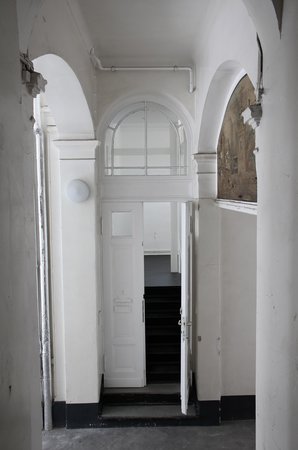 In 2008 Jennifer Chert founded the gallery Chert, and lest you believe the name is a mere advertisement for the gallerist's sensibilities, chert also has a relevant secondary meaning: it's a beautiful variety of quartz that not only serves functional purposes, but, among geologists, also carries the status of an artwork in and of itself.
That is an apt metaphor for the gallery, which originally opened in a former garage and repair shop in Kreuzberg, next to the Motto book emporium. For a while it occupied a space quite atypical for an art gallery—far from being the common "white cube," it had majolica decorations, wooden stairs, and a narrow hole in the floor. In 2013, in the hands of the artist David Horvitz, this hole became a gallery itself—the smallest exhibition space in town—called Porcino, open by appointment only.
Chert recently moved in a new space at Ritterstraße 2a, a couple of blocks north from the Kunstlerhaus Bethanien, and Porcino came along and has its own space attached to the gallery. The far U-Bahn stop of Kottbusser Tor is where you get off for a visit to Jennifer's place, where one can enjoy a chat with the owner about the work of the Italian artist Andreas Kvas, internationaly famous Swiss installationist Vanessa Safavi, and Scottish sculptor Carla Scott Fullerton.
The gallery is best known by the local cognoscenti of curators, artists, and adventurous collectors acquainted with the Turkish neighborhoods of Kreuzberg and Neukölln, and it is the rare visitor from abroad who seeks out its unconventional space far from the typical Berlin landmarks. So, for all those wanting to experience the true Berlin art scene, don't shy away!
With true German efficiency, at precisely 3 p.m. our bus pulled up to KUNSTrePUBLIK, a former train depot converted into an art project space and residency. I was on a tour earlier this fall of Berlin's far-flung nonprofits sponsored by the artist-run Network of Berlin Independent Project Spaces and Initiatives, which had set out that morning to personally deliver the prize money to all of the winners of its annual juried award, sponsored by the culture ministry.
Upon arrival, Andre Schmitz, the city's Permanent Secretary for Cultural Affairs, led a group of 25 local politicians, press, and representatives from the city's project spaces into the complex. After a quick tour of the space, a brief speech by Schmitz, and a €30,000 check presented to the program directors, we all filed back into the bus and were off to the next project space. We stopped by seven project locations in five hours, and €210,000 were awarded in total.
With over 150 independent art sites, most artist-run and not-for-profit, Berlin has the greatest concentration of project spaces of any city in Europe—possibly in the world. They are a large and important part of the cultural fabric of the city and serve an essential role in the art ecosystem, providing introductory venues for the multitude of artists from Europe and the rest of the world who have flocked to Berlin since the 1990s to live cheaply, make work, and gain exposure. Touring Berlin on the "money bus," as it was jokingly referred to, was a unique opportunity to get a broad overview of the main artist neighborhoods, and to see the wide variety of project spaces and types of artistic practice they supported.
The KUNSTrePUBLIK project space occupies a former railway depot, surrounded by a newly landscaped public park, that has been leased from the city of Berlin.
With most of the sites personally supported by their founders or by a co-op of artists, and the majority having budgets under €5,000 per year, a €30,000 award was obviously a huge windfall, and in fact more money than many of them had plans to spend. Some context: Yasko Fujioka, a Japanese artist who arrived in Berlin two years ago after having lived in New York for 10 years, didn't speak a word of German when she arrived, but within four months had already opened a small gallery-cum-artist-space in the Wedding neighborhood—then had to close earlier this year because of lack of funding. "I could never have done anything like this in New York," she said. "I was able to run the entire program on €3,000 of my own money each year, but even a few thousand euro extra would have allowed me to stay open."
In discussions during the day with gallery owners, arts professionals, and officials from the ministry, much of the conversation centered around how to allocate the funding most effectively to create the greatest impact on the largest number of programs throughout the city. Would 20 awards of €10,000 be a more effective way to allocate funds? With a cultural budget of over €360 million for the city of Berlin alone, most of which goes to more traditional classical music and performance programs, Berlin is dedicated to maintaining its status as a major cultural capital of Europe. Compare that to the NEA's 2013 budget of $138 million for the entire United States and you get an idea of how important culture is to this city.
Located in a former manufacturing complex, the Hip Hop Stützpunkt project space and gallery has a focus on urban culture, graffiti, and hip-hop-related exhibitions, workshops, and book releases. In the background is a diagram of their proposed expansion for the space.
We toured the main artist neighborhoods of the city, with the greatest concentration of project spaces being in the Wedding, Kreuzberg, and Neukölln districts, ethnic Turkish neighborhoods that have become beacons for artists coming to the city from around the globe. As a whole, Berlin has the feel of Brooklyn in the 1990s—and with rents last seen in the 1970s, as in large studios for around $300 per month and one-bedroom apartments for about $500 per month. But many artists complain that a similar gentrification that has occurred in New York is happening here, with rents rising steadily in the artist enclaves as young professionals flock to these newly hip sections, thereby pricing the artists out of their local communities.
The Lab for Electronic Arts and Performance (LEAP) is a nonprofit interdisciplinary project for electronic art, new media, and performance.
An example of this gentrification is Mitte, which was part of the former East Germany and became an edgy artist area after the wall come down. It has long ago developed into an upscale neighborhood where expensive restaurants, high-end fashion stores, and blue-chip galleries like VeneKlasen/Werner and Sprüth Magers have replaced the artist studios that used to proliferate.
The rising cost of live/work space and the lack of an active market in Berlin—most of Germany's collectors reside in the economic-powerhouse cities of Munich, Frankfurt, and Cologne—was a constant theme on the lips of the artists I spoke to there. Berlin is a great place to live and create art, but a difficult place to sell it, since Berlin has one of the lowest per-capita incomes in all of German. (The city also struggles with an enormous public-debt burden, partially the result of having to maintain the dual infrastructures that are the legacy of its postwar division.) As a result, many artists are leaving for other less expensive eastern European cities like Brussels, which has an active art market and relatively low rents.
The Jüdische Mädchenschule Berlin ("The Jewish School for Girls") in Mitte was the first such school in Berlin and now houses a museum, the trendy restaurant Pauly Saal, and galleries.
Limiting the gentrification that happened in Mitte is a goal of Andre Schmitz. "One of our biggest fears here in Berlin is gentrification that forces artists to leave the areas they helped to build," he said. "We're trying to figure out ways to avoid this so we don't have the same situation that you've had in New York." Altruism is certainly a motivating factor, but the politicians have realized that attracting and maintaining a thriving artist community makes good business sense as well. Tourism lubricates the local economy, and visits to Berlin have doubled over the past five years.
As a result, figuring out ways to keep the city attractive to young artists is essential to perpetuating the city's strategy of further developing its creative base in order to successfully compete with Europe's other major cultural capitals. Suggestions on the day of the tour included long-term leases of city buildings to artist co-ops and stipulations that would require developers who want to convert existing industrial buildings to provide exhibition spaces in the structures, as well as a certain percentage of low-rent apartments for artists. Will this be able to stave off the forced exodus of Berlin's art community? In a rare confluence of interests, both the artists and the government are hoping so.